We recently hosted a Fitness & Training Conference at the Multnomah Athletic Club in Portland OR and flew in the international presenter, Hayley Hollander, from Chicago, IL.  She spoke on a variety of topics sharing cutting edge health and fitness info and I thought I'd share some of her tips on, managing menopause.
She pointed out that…..
…….managing the effects of menopause can be up to a 20 year process which is a big chunk of our lives so we definitely want to understand what's going on in our bodies and do what we can to prevent, reverse or minimize any negative symptoms.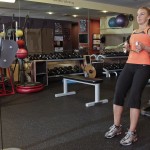 The highlights including the importance of Strength Conditioning and High-intensity Interval Training to offset the negative symptoms of Menopause.  She also outlined the most important strength exercises for women to include in their strength training routine on a weekly basis which include:
Overhead Press
Squat
Pulling
Bridging
Walk/Run/Locomotion
Bicep Curl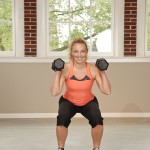 Each of these exercises provide specific benefits in terms of either loading the spine or the hips, strengthening the lower body and our ability to move in a manner that promotes our ability to function in life, strengthening the postural muscles and improving our posture and alignment, strengthening the core, conditioning our upper body, and improving our ability to move through space. Read more on Managing Menopause…