Mar, 29, 2018
Press Releases Work!
This year was the 18th anniversary of Northwest Personal Training (our studio in Vancouver, WA) and I wanted everyone in our community to know about it! We did lots of social media posts, mass emails, out reach to our community partners and posted fliers around the studio. However, the most successful action I took was sending out a press release to all of the local news stations, radio stations and newspapers (learn my secrets to sending press releases that get picked up!).
Don't forget to sign up to automatically receive my latest blog post in your inbox!
Right at the top of the page.
Click on this document to download the full press release I sent out that got TONS of attention.

Here are just 2 of the HUGE media shout outs we received from this press release:
1. Featured on a local morning news show: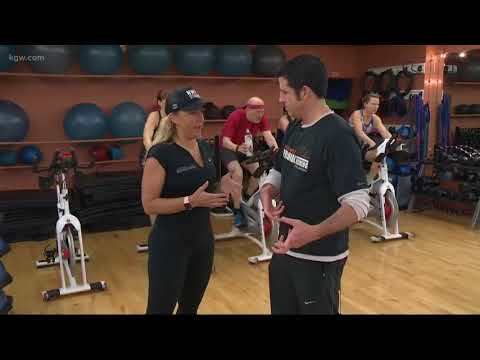 2. Article in our local business journal:
We had such a great time celebrating our 18th anniversary AND we used our celebration to stir up attention. We shared the news video and article on all of our social media and eNewsletters. What a great reminder to current clients that they are with the BEST personal trainers in the area and to stay top of mind with potential new clients.
What events, adventures, special classes or celebrations do you have coming up? Write a press release, talk about it in all of your social media and remind clients. It all helps and can go a long way in promoting your business and your bottom line!
Yours in health, fitness & business,
Sherri McMillan
---
Hey! I will be presenting at the 2018 IDEA World Conference at the end of June. IHRSA is a must attend for owners and managers (or aspiring owners/managers) in the fitness industry and IDEA World is the largest Fitness Professional conference in the US. If you've never been to this conference, you have to promise me that you'll put it on your list of Must-Dos. It will absolutely change your career and open your eyes to so many opportunities and possibilities. Use my exclusive presenter discount to get $30 off your registration to the IDEA World Convention!  Code: WORLD18+Mcmillan
---
*One of our favorite marketing tools* We use our Mindbody Online service to create reports that identify past clients who we contact directly and encourage to work with us again, through their mobile app for clients and using their online retail store option to sell products and services. Mindbody Online is one of the essential resources that help make our Personal Training Studio a success. (Get 3 months 25% off at signup).
---
Hey did you know that I wrote the ONLY complete training business  system designed to help you run a million dollar personal training business?! You can have this same business system that will help you work SMARTER and generate HUGE profits like we do here at Northwest Personal Training. The fee to purchase the Business of Personal Training System can be made up within 1 month of increased PT sales and there are NO recurring franchise or licensing fees. A comparable business system in other industries would require an initial investment of tens of thousands of dollars.  
DON'T REINVENT THE WHEEL! Let us give YOU the systems that we know work!
---
Posted in Marketing by Sherri | 3 Comments