Jan, 16, 2018
Leadership 101 in 2 Minutes
You can give all of your time and effort to your business and to leading your team, but if you haven't gained your teams' trust…they will not follow. Here is the good news!
Take the appropriate steps, lead by example and be open and honest with your team and it will go far. It is all about YOUR character….
There are ways to set yourself up for success as a leader and I share them with you in this 2 min video.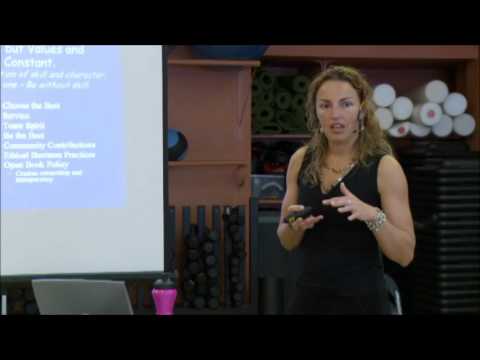 Yours in health, fitness & business,
Sherri McMillan
Do you have a team that YOU trust, that you can rely on and that will stick with you for the long haul? I hope you do, but if you don't and want to own the licensing rights to duplicate how we find, train and keep the best trainers in the world…you can!  Check out our Human Resource System (scroll all the way to the bottom under a la carte systems).  This is the same HR system that we use and that REALLY works. 
---
Want to improve sales and get more clients?…..
Normally $99.99. Through February 15th. I will train you and your staff to use the same system we use to close nearly %100 of new clients after their first session. Watch as many times as you like. Use over and over.
---
Hey did you know that I wrote the ONLY complete training business  system designed to help you run a million dollar personal training business?! You can have this same business system that will help you work SMARTER and generate HUGE profits like we do here at Northwest Personal Training. The fee to purchase the Business of Personal Training System can be made up within 1 month of increased PT sales and there are NO recurring franchise or licensing fees. A comparable business system in other industries would require an initial investment of tens of thousands of dollars.  
DON'T REINVENT THE WHEEL! Let us give YOU the systems that we know work!
Posted in leadership by Sherri | 16 Comments