October 25, 2016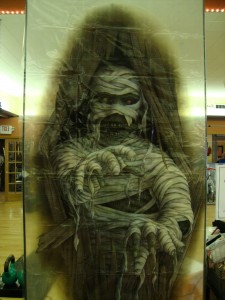 So fit pros….how many of your clients will be dipping into the Halloween candy more than they should? Almost all of them huh? Maybe you are guilty too 🙂 I know I have a hard time staying away from all of the sugar this time of year, but if I remember these tips it makes it a little easier for me, my kids and my clients. Share with your clients before Monday and happy Halloween!
Eat Before You Trick or Treat:
If you have dinner before you head out to trick or treat, you'll be full and less likely to munch while you go..
Trick or Treat & Move Your Feet:
It's a positive thing that Halloween gets families outside and walking their neighborhoods so ask yourself, how can you add more movement to your Halloween holiday? Schedule an outing to the Pumpkin Patch and walk the maze, search long and hard for the perfect pumpkin and participate in all the active options.  Can you trick or treat in neighborhoods where the houses are spaced further apart requiring more walking or in an area that is hilly to get your heart rate up? Can you host a Halloween Dance party? Can you go on walks before Halloween to check out all the cool festive house decorations? Head to the large Haunted Houses that require a good amount of walking and exploring. Plus getting scared gets your heart pumping and your blood flowing which is a positive response!