June 27, 2014
When it comes to your clients' health and fitness goals, there are a lot of different ways for them to achieve the same results.  At Northwest Personal Training, we host an annual Spring Makeover Challenge when our clients and trainers compete against each other using different approaches to maximize fat loss in a 6 week period.
So far in this series, I've shared with you 4 different approaches to maximizing weight loss. You can review past articles HERE and share the different plans with your clients to see which work best for each of them.
We conduct our weight loss challenge in the Spring, but you can run a weight loss challenge anytime. Summer is a great time too because everyone wants to look good at the pool and at the beach! Feeling inspired and want to give a weight loss challenge a try? Our annual Spring Makeover Challenge brings in about $20k in extra revenue for us each year and our clients see amazing results! Want to use the same resource tool we use to help clients see results during this challenge? 
You can change our name to your name and run with it! Check out the details HERE.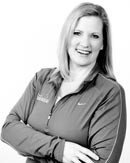 Today, I am sharing with you Cindy Shrum's approach to fat loss.  Cindy is a NCSF Nationally Certified Personal Trainer and a USAT Level 1 Triathlon Coach. She has competed in various Triathlons including the Canadian Ironman and definitely understands the importance of proper training and nutrition to enhance performance, energy and results. Read more on Weight Loss Challenge – Week 5…