Achieving Your Goals and Dream Life – Step Two
Last week we discussed how important it is for your clients to create a map for all realms of their lives so that every initiative and action they take points them towards their goals and their dream life. Do not underestimate the power of Step #1 – that's why it's number one!
Today, we move onto….
Step Two:  Get Physical!
This is the heart and soul of your job so pay attention and share this with your clients!!!!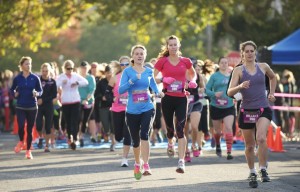 It's hard to be great if you don't feel great.  It's hard to live your best life and achieve all your dreams if you're not at your physical best.  Unfortunately, more than half of our population is overweight or obese and out of shape.  The International Journal of Obesity released a report that says we expend about 500-800 calories less per day than we did a few decades ago.  All the labor saving devises like remote controls, escalators, elevators, moving walkways and the internet that are supposed to be making our lives easier are in fact making us sick and slowly killing us. If you think about it, that's equivalent to a 5-8 mile run!  That's how much less we move our bodies today! Daily movement is absolutely critical to counteract our sedentary society.
The Surgeon General released a finding that said we need to move our bodies about 30 minutes a day to increase our health.  The finding wasn't referring to exercise but rather just being active with household chores, walking the dog, cleaning the house, mowing the lawn etc.  I remember thinking that I can't believe a government official would have to make a public announcement to just move our bodies 30 minutes a day.  But the sad reality is that most people don't.  Read the rest of Achieving Your Goals and Dream Life – Step Two