Hey Fit Pros….didn't you love watching the Olympics? One of my favorite events is the 100 Meter sprint. It is incredible how much training goes into a race that takes less than 15 seconds! Even on race day the sprinters warm up for about an hour for a short sprint race. This inspired me to remind our personal trainers and our clients about how important a proper warm up really is.
Share this info with your staff and your clients. Remind them how critical warming up is!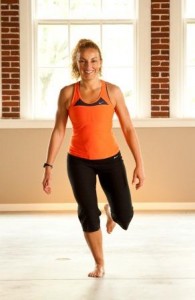 The body does not respond very well going from inactivity to intense activity. The cardio-vascular, respiratory, musculo-skeletal, and neurological and metabolic energy pathways need to be gradually stimulated in order to perform at an optimal level. You need to lubricate your joints, warm your muscles and connective tissue and slowly wake up your breathing and cardio systems. 
Muscles that are warm have a much better ability to extract and utilize oxygen to produce energy.  As muscles warm up, the enzyme activity level is increased.  This means that fats and sugars are broken down more rapidly, and more energy will be produced.  This will of course, enhance your performance.
Read the rest of YES! Clients Need to Warm-Up