Happy Valentine's Day Fit Pros! We LOVE you for what you do everyday….
We are going to take a break from our "Give Your Clients Their Dream Life" series because I wanted to share some helpful marketing and client retention information that you can use TODAY!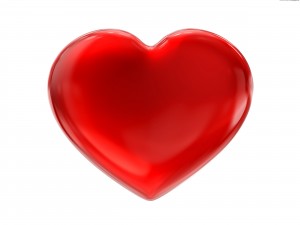 Because of this special little holiday…..the LOVE bug has struck many making it a great opportunity to address the benefits of your clients working out with their special someone. Want more sales this time of year? Use today to remind your clients of the following…..
"….spending quality time with your honey will help to keep you both healthy and fit and will benefit all areas of your life including your marriage or relationship!  Most studies report that working out together will help each of you stick to the program – it's harder to cop out when you know someone is counting on you.  Plus working out with someone else makes it fun – you almost forget you're working out!  And you may even find that you each work out a lot harder side by side versus being alone – it's a competitive thing."
Most fitness facilities recognize the importance of having members work out with someone else which is why many offer the '2-for-1' deals.  Do you offer 2 for 1 deals this time of year?  Remind clients that they will experience the benefits I just mentioned but also, they won't have to go looking for someone to help spot them on some of their heavier lifts in the weight room.  If you're clients aren't sure where to begin tell them about Read the rest of Sell Partner Training – Celebrate Valentine's Day