Nov, 7, 2019
Lack of Revenue? Lack of Leadership
It is the unfortunate truth that many small businesses fail and many times before they have even had a chance to start!
Our industry is no exception. Throughout my years of consulting, I have found….
…..that a lack of leadership can be one of the main reasons that fitness businesses struggle.
Whether or not you take the time to be a strong, organized and encouraging leader can really make or break your business. Many fitness business owners tell me "I can't find the time to lead. There is so much to do!"  This is where great systems come into play. If you have great systems in place then you will have more time to lead! So get your systems in order and then start leading your team and start taking your business to the next level (check out the side bar on my blog or click HERE to learn how you can make our systems your systems!)
---
"Automatically receive my latest blog posts.
Sign up at the top of the page!"
– Sherri
---
This 3 min video is part 2 of our 4 part leadership series. I explain the importance of leadership and how taking time to "rally" your team can spell SUCCESS for your fitness business.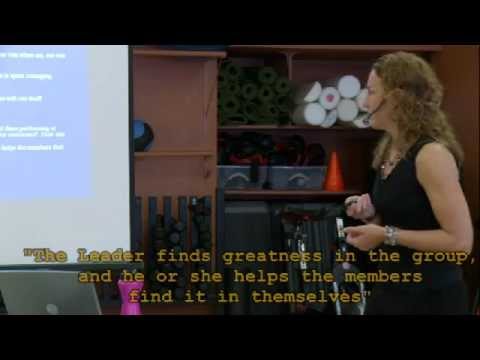 Come back next week for the 3rd part of my 4 part series on leadership!
Yours in health, fitness & business,
Sherri McMillan
---
Get information like this and everything you need to run a successful fitness business with the same system I wrote and use at our facilities every day…..
Hey did you know that I wrote the ONLY complete training business  system designed to help you run a million dollar personal training business?! You can have this same business system that will help you work SMARTER and generate HUGE profits like we do here at Northwest Personal Training. The fee to purchase the Business of Personal Training System can be made up within 1 month of increased PT sales and there are NO recurring franchise or licensing fees.A comparable business system in other industries would require an initial investment of tens of thousands of dollars.  
DON'T REINVENT THE WHEEL! Let us give YOU the systems that we know work!
---
Posted in leadership by Sherri | No Comments Yet