Apr, 19, 2018
Flash Sale Success
Hey Fit Pros! We just ran a 1 day "Spring Break" flash sale for our 10 class punch cards for our group training classes.
We were looking for a way to boost sales and increase interest in our group training classes.
So here is what I did:
Created the flier below
Scheduled a couple social media posts
Scheduled a couple eNewsletters to promote the flash sale
Emailed our team announcing the flash sale, gave them the flier, asked them to promote to their clients and to share our social media posts
Posted the flier around our studio
Don't forget to sign up to automatically receive my latest blog post in your inbox!
Right at the top of the page.
The flash sale details:
$75 for a 10 class punch card for our group training classes. This same punch card is normally $150.
1 per person
For current and new clients
1 day only
The results:
We sold 22 punch cards for a total of $1650 in easy sales
Our 1 Day Spring Break Flash Sale was a big success! These are great to promote to prospects who haven't quite made the commitment yet. It may just be the incentive they needed to get started.
You could consider a different type of Flash Sale every Friday or once per month – Friday Flash Sale – and use it to promote a particular service or product that you want to highlight or if you need to sell something at cost to get it out of inventory.
Flash sales are a great way to earn quick revenue and help peak client interest in your programs, but make sure to plan ahead. Always have ways to bring in extra revenue for your business! So pick a product or program and a time of year when you need an extra revenue bump and a way to stir up new clients. Try a flash sale!
Yours in health, fitness & business,
Sherri McMillan
---
One of the reasons our Spring Makeover Challenge (Yearly Weight Loss Challenge) is so successful is because we offer and use the Fitness Results Manual as the main resource for participants. This is a 100 page resource tool that walks participants through the importance of cardio, strength training, nutrition and more. There is a 6 week plan that both trainers and the participants follow to ensure they are reviewing all the material.
This is a resource tool we use for this Spring Makeover Challenge, we give it to new clients, use it for corporate wellness programs and so much more! You can learn more from this quick video I shot where I review the Fitness Results Manual: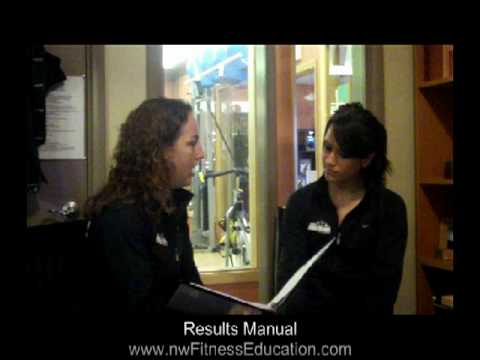 We sell this resource to fitness professionals like you to use in your own business. Change our name to your name and our logo to your logo and run with it! Now through May 15th you will get an automatic 25% ($124 savings) off the Fitness Results Manual! Now you have the information you need to run a super successful makeover challenge and the resource tool you need can be yours too! Don't hesitate. 
---
Hey! I will be presenting at the 2018 IDEA World Conference at the end of June. IHRSA is a must attend for owners and managers (or aspiring owners/managers) in the fitness industry and IDEA World is the largest Fitness Professional conference in the US. If you've never been to this conference, you have to promise me that you'll put it on your list of Must-Dos. It will absolutely change your career and open your eyes to so many opportunities and possibilities. Use my exclusive presenter discount to get $30 off your registration to the IDEA World Convention!  Code: WORLD18+Mcmillan
---
*One of our favorite marketing tools* We use our Mindbody Online service to create reports that identify past clients who we contact directly and encourage to work with us again, through their mobile app for clients and using their online retail store option to sell products and services. Mindbody Online is one of the essential resources that help make our Personal Training Studio a success. (Get 3 months 25% off at signup).
---
Hey did you know that I wrote the ONLY complete training business  system designed to help you run a million dollar personal training business?! You can have this same business system that will help you work SMARTER and generate HUGE profits like we do here at Northwest Personal Training. The fee to purchase the Business of Personal Training System can be made up within 1 month of increased PT sales and there are NO recurring franchise or licensing fees. A comparable business system in other industries would require an initial investment of tens of thousands of dollars.  
DON'T REINVENT THE WHEEL! Let us give YOU the systems that we know work!
---
Posted in Marketing, revenue, Sales by Sherri | No Comments Yet