Mar, 21, 2017
Host a Weight Loss Challenge
Our annual 6 Week Spring Makeover Challenge allows our clients to participate in a fun, friendly team competition to help them shed that extra layer that many of us put on during the cold, dark rainy days of winter.  Each of our trainers recruit team members and they all compete against each other to see who can ramp it up the most and achieve the best results.  There's nothing like a little peer pressure to get your staff and cleints to do what they need to do to reach their goals.
We are in the marketing phase of our Spring Makeover Challenge. It is up to our trainers to recruit current, past and new clients to join their teams. They each have their own spin on how they will get clients to lean down and look great over the 6 weeks challenge.
Also, sign up right here on my blog to receive my FREE 20 min streaming video where I reveal my
top 5 revenue generating secrets.
Our Spring Makeover Team Options:
Marijka & Judith – Raw Food Detox
Why eat raw?
You'll experience weight loss

Clearer skin
More energy
Regular bowel movements
Mental clarity
AND more!
While it will take a TEAM effort to win this challenge, each person will be working at their own, personal level. A quick and easy questionnaire will determine where you will start, and over the next 6 weeks you will gradually transition into a raw food diet. This is a great opportunity to break some bad eating habits that you may have picked up from the holidays. Join me on a journey of a healthier you!
Derrick & Nathan
In order to "Makeover" your body you must makeover your mind! On Nathan and Derrick's team you will get the education and support you need to change how you think of food and how to make choices which truly nourish your wellbeing. Upgrade your health, fitness, and happiness!

Kristin's– "It's Time to Get Real"
We will be eliminating all of the excess from our diets… no sugar, no alcohol all HEALTHY eating. You will cut calories safely and massively increase your cardio/workouts… plus some OTHER fun, top secret stuff!
Rob & Alicia – Hard Bodies, if you really want to lose a lot of fat fast.
Rob's system is hard and time consuming. The daily demands are physically challenging and your caloric intake is minimal. No Alcohol, no sugar, super hydration and all the veggies you can eat all day. Robs Hard Body system is a tried and proven success every year. So if you can stay focused and are mentally tough for 6-weeks and want best possible results, Join this award winning team of fat burning machines.
Leah's – Lean Mean Awesome Team
On this team we will be taking a determined-to-succeed, strict approach to weight loss. Cutting all the unnecessary garbage from our diets, while eating only whole unprocessed foods.
Molly & Jolene
We are not quick, cheap and easy so our food shouldn't be either! This whole food, no processed food plan revolves around those who are busy and need some extra planning ahead to be successful. Meal prepping and planning ahead of time sets us up for success.
Alex & Jamie
While battling with weight it is easy to forget how good you can feel, its never a better time than now to start feeling your best. Whether it's more pep in your step, longevity, feeling or just feeling more comfortable in your own skin we can help. Over the next 6-weeks we will assist you in the design of a detailed and sustainable plan of action for your exercise regime, dietary needs and lifestyle choices! We aren't saying it's going to be easy, however it is easier with passionate and experienced coaches.  We will be here for you every step of the way! Make the commitment to lose weight, get rid of some bad habits and get ready to feel amazing…just in time for summer.
Cody & Adam
You know what all Fad Diets have in common? None of them are based off Medical Literature. Fad diets are just a way to take your money. And guess what? They don't work. If you want to learn what the research says about nutrition and how to create long lasting results, health and happiness, this is your team.
We conduct our weight loss challenge in the Spring, but you can run a weight loss challenge anytime. Summer is a great time too because everyone wants to look good at the pool and at the beach! Feeling inspired and want to give a weight loss challenge a try? Our annual Spring Makeover Challenge brings in about $20k in extra revenue for us each year and our clients see amazing results! Want to use the same resource tool we use to help clients see results during this challenge? Get Sherri's Fitness Results Manual and you can change our name to your name and run with it! Check out the details HERE.
And get 25% off  through the end of April!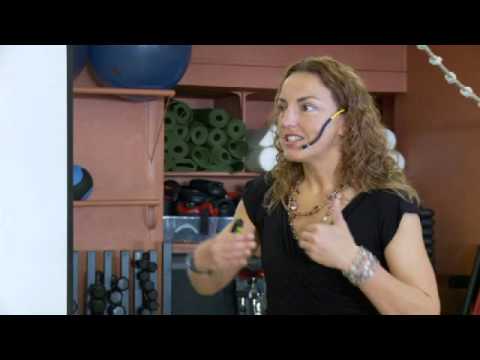 Yours in health, fitness & business,
Sherri McMillan
Like what you see here? Want more info, more details and more forms for your business? The Business of Personal Training System is for you! I give you the exact system that I use everyday at our small 5,000 sq. foot Personal Training studio.
Did you know that I wrote the ONLY complete training business  system designed to help you run a million dollar personal training business?! You can have this same business system that will help you work SMARTER and generate HUGE profits like we do here at Northwest Personal Training. The fee to purchase the Business of Personal Training System can be made up within 1 month of increased PT sales and there are NO recurring franchise or licensing fees. A comparable business system in other industries would require an initial investment of tens of thousands of dollars.  
Buy now and catapult your PT business to a new level.
Posted in Marketing, revenue by Sherri | No Comments Yet