Mar, 19, 2014
Opportunities To Improve Your Fitness Business!
OK fit pros. We have so many really cool things going on in our Fitness Education Department right now that I just HAD to share them all with you in this week's blog post.
I want to make sure all of our fit pro followers know about the inexpensive and really cool opportunities we are offering to help fit pros….just like you….improve their fitness businesses!
Fundraiser for Children's Center
I am have been working my tail off to raise money for a very good cause and came up with a way that my fit pro friends (like you) could help this cause, help yourself and your business. It is a win for everyone!
Here is what you could WIN!!:

Here is what you

automatically get

for donating:

2 month membership to our Mastermind Group
Spend a day at our World Class facility shadowing our staff and learn how we generate $1 Million in sales per year.

Go to

HERE

to learn more and to donate $100 to Children's Center for your entry to WIN!
ONLY 100 entries allowed!
Win a FREE entry to one of our racing events AND generate extra revenue!
I have always thought that helping clients get to the finish line of an event is such a powerful motivator and hosting a training program to help them get there is great for your clients and for your business. Because of that…I wanted to offer this opportunity to you.
All you have to do:

Host a training program to help clients prepare for

one of our events

and inspire at least 5 of them to register for the event.

What YOU get:

A FREE registration to that event

Again…a WIN for everyone!
Go

HERE

to learn more
This Business of Personal Training blog is dedicated to helping you improve your fitness business and these two opportunities will help you do just that!  They are a win for you, your business and your clients!
Yours in health, fitness & business,
Sherri McMillan
PS. Check out this article that I wrote for PTontheNet on marketing ideas you could start in 2014!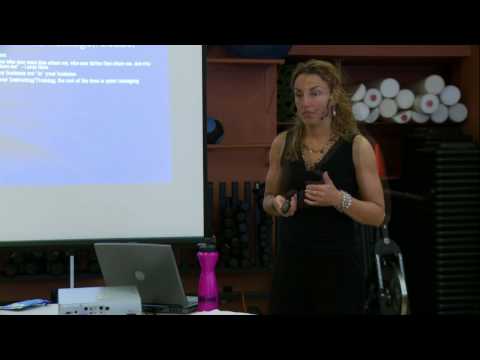 Hey did you know that I wrote the ONLY complete training business  system designed to help you run a million dollar personal training business?!  You can have this same business system that will help you work SMARTER and generate HUGE profits like we do here at Northwest Personal Training. 
The fee to purchase the Business of Personal Training System can be made up within 1 month of increased PT sales and there are NO recurring franchise or licensing fees.  
A comparable business system in other industries would require an initial investment of tens of thousands of dollars.  
DON'T REINVENT THE WHEEL!  Let us give YOU the systems that we know will work.
Also, sign up right here on my blog to receive my FREE 20 min streaming video where I reveal my top 5 revenue generating secrets. This video WILL help you bring in more clients and more revenue.  Don't miss it!

Posted in business of personal training, business success by Sherri | 2 Comments