Nov, 21, 2013
What YOU Should Be Doing Right Now!
Last week I gave you tons of ideas and initiatives that you should/could be implementing during the next month or two. I told you about holiday schedule changes, a special promotion, holiday cards/gifts and how to start writing your 2014 Marketing Plan.
Here are a couple more things that YOU should be doing right now…..
Holiday Teen/Student Discount:
We offer a discount to teens and students during the holidays. This is perfect for your clients that have kids coming home from college for the holidays or just want to get their students/teens on a program over the holidays.  It's a great way to keep your clients consistent also!
Year End Staff Evaluations:
Every December, I meet with our team members and we review their past year's performance. Did they hit their revenue goals? How was their client feedback and retention? We rate their dependability, initiative, team spirit, communication etc. Then we set goals for next year.
It's a great time to assess and set our focus for the new year. Kinda like what we do with clients!
If you are a solo trainer, do this for yourself! It's a great practice! And it's a good time to do it since you probably have some down-time since more clients are away during this time of year.
Year End Client Survey:
We send out a year end client survey to get feedback from our clients about what they liked, didn't like, want to see stay the same, what they want to see changed etc. We send out the survey link on our weekly enewsletters and our trainers send emails to their clients directly asking them to fill out the survey. I use this information to help me build my marketing plan for next year. Client Surveys are a win/win for everyone. Your clients see that you care about their oppinions and you are able to plan according to what your clients want! We use www.surveymonkey.com to run our surveys. It is simple to use!
Here is a sample email that our trainers send out to their clients asking them to fill out the year end surveys:
"Wow, can you believe November is here?  What a year it has been, and we at the NWPT Family cannot thank you enough for letting us into your lives each and every week.  As we move towards the end of 2013, we begin projecting for 2014!  Our November 2013 Client Survey is now active and will be open until November 15th.  As part of the family, we ask you what is important, programs that you would like to take part in, free seminars you would like to be educated in, and so much more.  At your earliest convenience, please take a few minutes to fill out the Survey and let us know what is important to you.  Following the survey, remember to print the final page and place the form in the drawing box at the front desk for your chance to win a 30 minute Private Training Session."(make sure to include the link to the survey!)
Now you are armed with tons of ideas on how to make the most of the holiday season and how to ensure that you are doing the planning you need to have an extremely successful 2014….it is time to get to work 🙂
Happy Holidays!
Yours in health, fitness & business,
Sherri McMillan
Like this type of info and want more?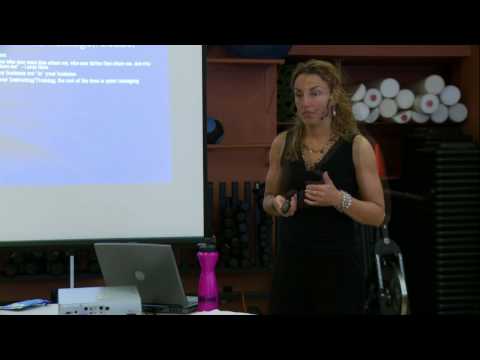 YOU ARE IN LUCK!
Now through the end of the year when you purchase the Business of Personal Training System you will receive 1 year FREE membership to our PT Profits Mastermind Group. That is close to $1000 worth of consulting services for FREE!
If you have been thinking about improving your profits, marketing, operations, HR or any part of your business….then you won't find a better system than the Business of Personal Training System. We use this same system and it helps us generate $1 Million in PT at our small 5,000 sq ft facility every year. Get The Business of Personal Training System now so that you can start 2014 off on the right foot and write it off on your taxes!
I wrote the Business of Personal Training System and it is the ONLY complete business system designed to help you run a million dollar personal training business!  You can have this same business system that will help you work SMARTER and generate HUGE profits like we do here at Northwest Personal Training. 
The fee to purchase the Business of Personal Training System can be made up within 1 month of increased PT sales and there are NO recurring franchise or licensing fees.  
A comparable business system in other industries would require an initial investment of tens of thousands of dollars. 
DON'T REINVENT THE WHEEL!  
Let us give YOU the systems that we know will work.
Go HERE to learn more about our PT Profits Mastermind Group and to sign up for your free trial!

Posted in Business by Sherri | No Comments Yet