Feb, 7, 2013
Increase Personal Training Profits For FREE
If you have been following my blog then you know that we love to show you tons of ways to increase personal training profits and now we are giving away ALL of our secrets  for FREE!  That's right…we are giving away 1 free copy of our Business of Personal Training System!  Keep reading to find out why this is important for you.
Now I am sure you are wondering why would my personal training business needs something like the Business of Personal Training?  Here's why I think having solid Marketing, HR, Sales, Operations and Client Programming systems in place is so essential.
Systems give you your time back!

I talk to fitness professionals every day who tell me that they don't have time to work ON their business because they are too busy working IN their business and they don't have time to spend with their family or do the things they love.  It doesn't have to be that way!
The only way to get out of the cycle of continually having too much on your plate is to ensure that your business processes are set and ready to go.

Have your pricing set up correctly.
Do the work to ensure you have exceptional staff.
Have a marketing plan in place that everyone can follow.
Have top notch customer service and client programming to keep clients coming back for more.
It may take some upfront time and effort to set up these systems, but once you are up and running…your business will be running smoothly and you start to get your time back!  And you don't even have to create the systems yourself.  That is what we are here for!
So here is how you can win systems like this for FREE!
Click HERE to tell us your best client getting initiative to enter the contest.  Get the most votes on your entry by Feb 17th and you could win the $1999 Business of Personal Training System!
Don't hesitate.  The sooner you enter the more time you have to get votes!
Yours in health, fitness & business,
Sherri McMillan
Also, sign up right here on my blog to receive my FREE 20 min streaming video where I reveal my top 5 revenue generating secrets. This video WILL help you bring in more clients and more revenue.  Don't miss it!

Check out this video for more info on why systems and leadership can help you take your personal training business to the next level!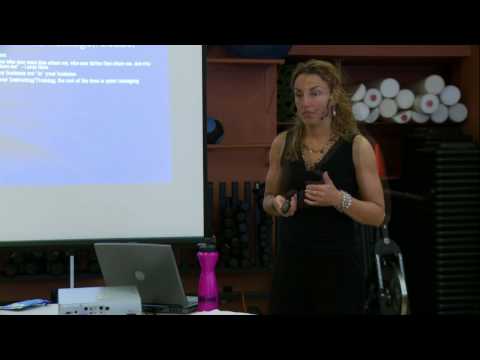 The Business of Personal Training can help you increase personal training profits and give you time back.  Sounds pretty good huh? Contact kari@nwpersonaltraining.com for more info!
Posted in business success by Sherri | No Comments Yet