Aug, 8, 2012
Leadership In The Fitness Industry: From Trainer to Leader?
I have always said that exceptional leadership is the MOST important factor in creating a successful business. Leadership is a skill that you may have naturally or you may have to learn, but it is always a skill that you can hone.
I have put together a 4 part video series on the leadership skills that every fitness business owner/manager should hone.  Perfect these 4 skills and you will see business revenues jump!
I get asked this question from fit pro owners and managers all the time:
"How do I transition from training clients to managing/leading my business?"
In this week's video I walk you through (in less than 4 min) how and why this is an incredibly important step to take in order to reach greater revenues.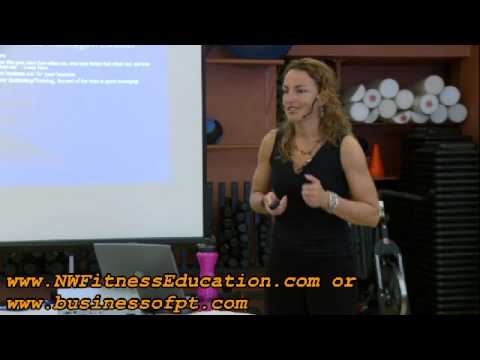 Stay tuned for next week's video on leadership!
Yours in health, fitness & business,
Sherri McMillan
Do you have a team that you trust, that you can rely on and that will stick with you for the long haul?  I hope you do, but if you don't and want to own the licensing rights to duplicate how we find, train and keep the best trainers in the world…you can!  Check out our Human Resource System (scroll all the way to the bottom under a la carte systems).  This is the same HR system that we use and that REALLY works.  AND!
Get 20% off this
system
through the month of August by entering promo code HR20 at checkout. AND!

If you decide you like the Human Resource System so much that you want the full Business of Personal Training System…we will put the full purchase price of the Human Resource System towards your purchase of the Business of Personal Training System! 
Email info@nwfitnesseducation.com for more info or to schedule a live personal demo of the Human Resource System.
Here are a couple past blog post with tips to maintain a steller personal training team:
Regular Program Updates
Video Reviews 
Don't forget to sign up to receive my blog posts in your inbox
Just enter your name and email in the form up here
Posted in leadership by Sherri | No Comments Yet